This is NOT What Obstructive Sleep Apnea Looks Like
Posted on: Feb 10 2012
By: editor
This article appeared on CNN this week and discusses a new study which further discloses the risks of untreated OSA.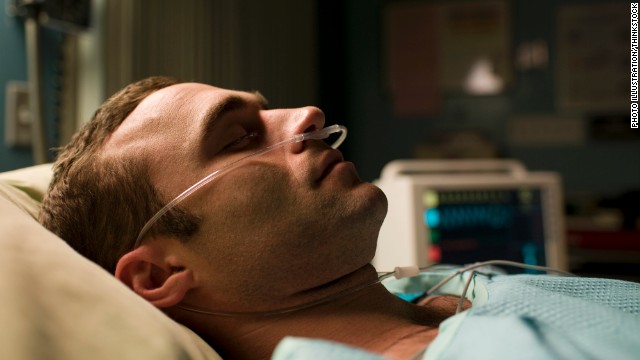 It's a good read.
However, as I have demonstrated I have to do, I would like to point out the inaccuracies in the media. While this is a fine stock photo, it shows a presumed patient lying quite comfortably in bed with a O2 cannula on for oxygen.
Obstructive sleep apnea (OSA) is the cessation of breathing from a blockage of the airway while asleep. If he's not breathing, it doesn't matter how much oxygen is blowing through his little canula, he's not getting any oxygen exchange. In other words, a canula is in no way a treatment for OSA.
OSA is a potentially dangerous condition if left untreated. It's long been known that OSA increases the risk of stroke. This story documents another piece of evidence to support that claim.
Here's some facts:
If you snore, there's a 30% chance you have OSA.
If you have disruptive snoring (snoring that wakes others from sleep), you have about a 73% chance of having OSA
If you have disruptive snoring AND someone thinks they've seen you pause your breathing and then gasp for air, you have a 92% chance of having OSA
If you think you may have OSA, get checked out, but don't go and get a nasal canula–it's not going to help.
Posted in: General Medical, Nose, Throat